Central Coast Concerned Mountainbikers
is another awesome group of people who work to expand the network of sustainable and enjoyable trails in SLO County and maintain the trails currently in use. I am proud to be a member and can say that I helped establish and maintain some of the
best dirt trails anywhere.
I donate poster skills and help promote their big trail events called "
Trailwerks
". This 3 year set of posters are based off the most parodied american painting by Grant Wood called
American Gothic
.
2011
2012
2013
It truly is the most parodied painting from an American painter. Here's a good article about the painting and its back story on
Neatorama
.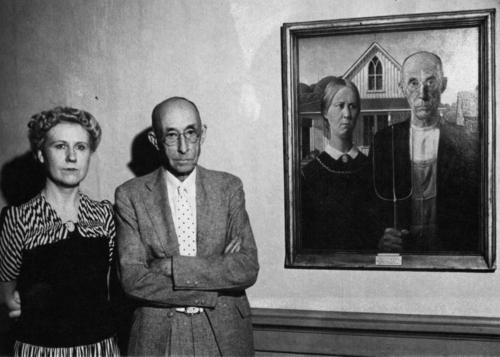 Grants sister and his dentist were models.