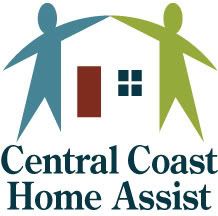 Elder in-home care that shows a care giving team working for central coast seniors
.
The color palette reflects the variety of care provided.
The "Peds" high five showing teamwork and coordination.
The cocooned house shows familiar home surroundings.
The typeface is soothing and easy to read for "older eyes".